---
Eliminating obstacles that stand in the way of success is something we all try to do every day. So why wouldn't you consider methods that remove obstacles in the way of the success of your capital project? The Design-Build method, which puts both the design and construction of a project under one roof, has the potential to remove more obstacles than any other methods. By putting everything under one roof, you can streamline logistics, optimize schedules, and nip change orders or added costs in the bud.
Our family here at Ledgewood Construction doesn't just accept the accountability that comes with undertaking Design-Build projects – we embrace it. To us, it is the best process for us to show off our abilities and find the value-added opportunities that have become synonymous with the Ledgewood name. By coordinating between design and construction teams, we make collaboration easier and eliminate the potential for adversity between the owner, design members, and construction team. We can lower costs, control the schedule, find creative solutions, and greatly increase project success while reducing risk and decreasing the administrative burden on the project owner and stakeholders.
View Projects
Clients love that the design-build route gives them a single point of contact, and can have positive benefits including faster delivery, cost savings, and reduced risk.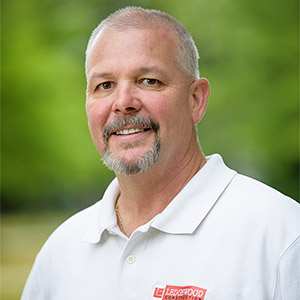 Scott Clark
Senior Project Manager
"You were courteous and patient with all of our requests, last-minute change orders, and inevitable delays and outstanding RFIs. We could not be more pleased by our experience working with all of you, or more satisfied with how the building turned out."
-Daniel Pearl, Board Member, Jewish Community Alliance
Design Build Projects
The best part of undertaking a project under Design-Build is the reduction in headaches for the project owner. After making decisions early on, it's up to us as the Design-Build team to implement them while staying within the contract. With the increasing popularity of the Design-Build method, it's a fantastic option for owners to consider.