---
Commercial buildings have an extensive range of requirements, from electrical and mechanical needs to specific branding and architectural demands. From iconic facing and layouts which maximize customer-interaction to robust wiring which handles the latest electronic needs, the unique demands of every commercial space require a team that can offer specialized solutions for your project. Whether it's a single building or a portfolio of spaces, you want a construction team that provides value and excellence.
Ledgewood Construction understands the needs of commercial spaces. Our hometown roots help us to create and construct spaces that meld with their neighborhoods, and we bring decades of expertise to the table, backed by the latest in engineering and design technology. By collaborating with designers and subcontractors, we create schedules that minimize downtime to get your project operational and ready to earn back its investment. Our team is constantly on the lookout for value-added opportunities throughout the project and will go above and beyond to provide the best-possible finish while staying within budget.
View Projects
The business world doesn't stop moving, and our clients can't afford interruption while our owner occupied projects are underway. Making significant progress while keeping noise to a minimum and working conditions optimal, demonstrates how our teams adapt and innovate.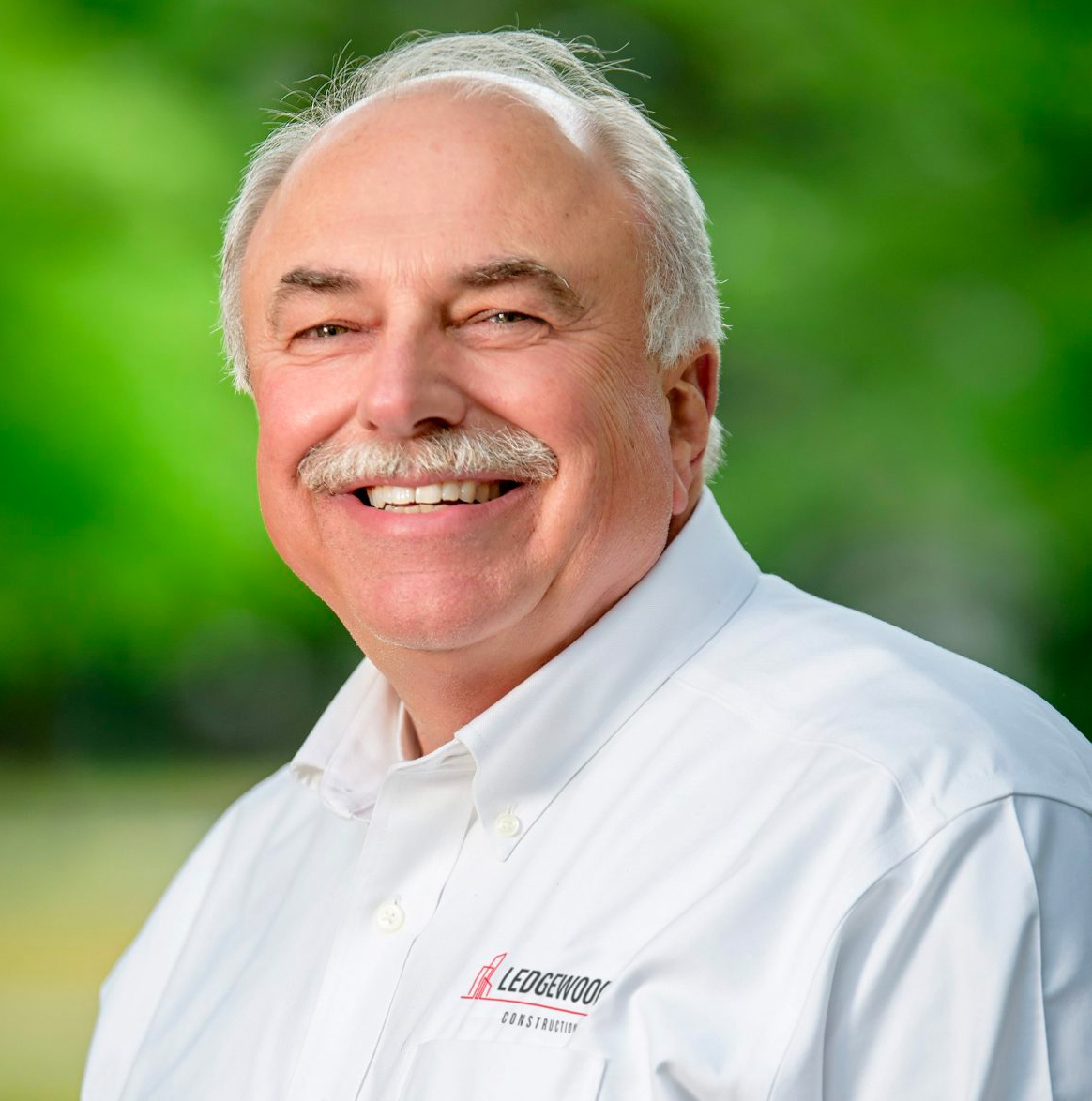 Peter Pelletier
President and Director of Preconstruction
"Your team's strong relationships with local subcontractors and suppliers, and its ability to work effectively with the City of Portland, has contributed to the success of the project."
-Ara Aftandilian, President, Summit Hotel Properties
Commercial Projects
From retail centers and banks to offices and restaurants, Ledgewood Construction has left an imprint on commercial spaces across the great state of Maine. Maybe it's where you bought your jeans, where you're depositing your check, or where your office is located. It doesn't matter if the project is big or small, a local business or an international group making their home here, what matters is that the client is happy with their new or updated building.